Hotels in Chopta Uttarakhand
The Chopta Valley in the northern state of Uttarakhand is particularly well-liked by hikers and people of many faiths since it is comparatively undeveloped and unspoiled. In addition to Chandrashila and the Tungnath Temple, Chopta is renowned for its historical and religious landmarks.
Chopta is one of those stunning locations in Uttrakhand that adventure and nature enthusiasts, as well as Hindu worshippers, should not skip. It is home to the renowned Tungnath temple and a thrilling hike. Chopta, which is 2900 meters above sea level and is located in Uttarakhand's Rudraprayag district, is a verdant valley with a breathtaking view of the Himalayan peaks.
Chopta offers various picturesque views in and around. Although you cannot explore the whole beauty of this heavenly place in a day. You would need to accommodate yourself. There are many hotels in chopta, camps in chopta and Resort in chopta that offer lodging options.
You'll feel at ease in Chopta hotels. Hotels in Chopta are renowned for their warm hospitality and helpful staff. It used to be a somewhat isolated location, but in recent times, the hill station has drawn a lot of tourists and developed into a well-liked location to celebrate important milestones with friends and relatives.
Here, you can find all kinds of tropical plants and flowers. You'll also encounter a wide range of different animals and vegetation. The majority of hotels in Chopta do not offer modern conveniences or remarkable comfort because the area is a wildlife sanctuary without power, but you may still find a respectable place to stay for a reasonable price with delectable meals.
We're going to examine the best and most reasonably priced lodging alternatives at Chopta in this article.
Best Hotels in Chopta (Chopta Eco Resort)
Many hotels in Chopta provide breathtaking views of the snow-capped mountains; some are reasonably priced and some are not. The same is true of Chopta's campers and cottages. The majority of people favor camping because it encourages an inquisitive mindset in those who want to get as close to nature as possible.
Whether you want to stay in motels or tents is entirely up to you. Chopta Hotels offer all the necessary facilities for a comfortable stay, but Chopta camps are a better choice if you want to spend the night with lots of other tourists who share your interests.
You must consider the lodgings, amenities, and cost before making a decision. There are many great options available online for you to refine your travel plans.
Chopta Eco Resort is one such remarkable Chopta hotels, which provide exceptional services and accommodations to their clients. The food, hotel rooms, and other amenities that they offer are exceptional.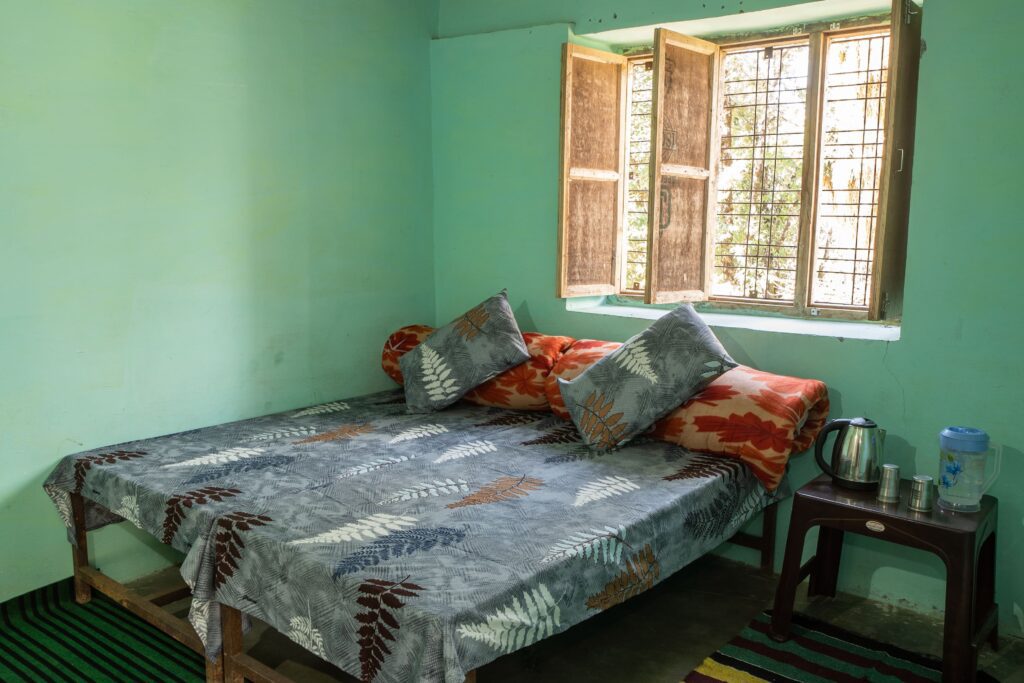 For an evening stroll, Chopta Eco Resort offers magnificent views of high hills, dense deodar tree forests, a tiny creek, and beautiful green meadows. You can glimpse the Himalayan hills covered in snow by ascending just a few feet. This hotels in chopta is appropriate for families, business travelers, and groups.
Additionally, the hotel offers guests individualized trip services such as rock climbing, hiking, camping, skiing, and bird viewing. The Chopta Eco Resort provides a variety of contemporary amenities in a secluded setting.
Chopta Eco Resort offers high-quality lodging at affordable rates. Travelers have the choice to choose the ideal room for their needs thanks to the diversity of accommodations. The attached bathrooms in the rooms have cold running water continuously. Chopta Eco Resort also provides in-room dining. Down below are the highlights of Chopta Eco Resort.
Location and access from the main road
Chopta Eco Resort offers the following facilities and bathroom features: • Sanitation services, fresh blankets, sheets, and towels are offered.
One of the top hotel and resorts in Chopta Region.
Povides a magnificent and fantastic scene filled with trees, flowers, and grasslands.
Adequate room for exercises, yoga, and meditation
Delicious Indian cuisine prepared using a classic Chulha
With a solar-powered inverter and emergency solar lights, proper rooms and cottages with associated bathrooms are available in Chopta.
Rooms for families and larger groups, such as schools, colleges, or businesses
Considering the isolated location and minimal facilities, excellent user reviews
Friendly, helpful management and staff
Note: The entire Chopta region lacks electricity, so Chopta Eco Resort supply solar-powered energy in each room that is only available from 6 pm to 10 pm. Then, we install emergency lighting in each room.
Read More About Chopta Chandrashilla Trek
What are some of the Best Places to eat at Chopta?
The majority of hotels provide straightforward Indian, Nepali, and Tibetan cuisine. Here, dumplings (momos) and noodles from Tibet are widely available and extremely popular. The motels in Lachen offer basic, delicious food. If you are here, you must try the delightful Lopchu, a milk and sugar-based dessert. A native grain beer called Tongba or Chang is worth a try if you enjoy alcohol.
Other Facilities to Stay in Chopta
Camps in Chopta
For those who wish to spend a little time underneath the sky and in a gorgeous setting, the Chopta Meadows and the Deoria Tal offer wonderful camping opportunities. Additionally, this place has a tranquil and nice atmosphere, which makes it even better to camps in chopta.
Stay in Chopta
There are many resorts in Chopta perfect for accommodating for large group of members or people who are visiting with their families. There are many resorts in and around Chopta. Starting from Makkuband, Dugalbitta, Baniyakund, and Chopta, there are numerous hotels, swiss camps, and resorts to choose from in the area. You may want to think about Chopta Eco Resort for families and parties, as it is one of the finest resorts in chopta and offers exceptional and lavish services.
Conclusion
There are several hotels and resorts to select from in Chopta that are reasonably priced if you're traveling with your family. You can reserve a room in advance at the hotels and campers in Chopta, particularly Chopta Eco Resort, which offers a number of conveniences to make your trip more easy. So, do not miss this heavenly place and book a package and surprise your family, friends, and your loved ones.